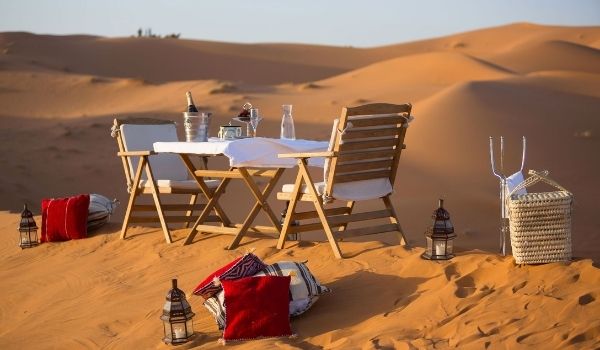 Morocco Tours, Morocco Honeymoon Packages, Morocco Family Holidays, Morocco Golf and Desert Tour, How to Travel in Morocco, Morocco Sahara Tour, Morocco Vacation, Morocco Vacation Packages, Morocco Vacation Spots, Morocco Events Planning, Marrakech Morocco Attractions, Day Trips Marrakech Morocco, Morocco Tour Guides, and Marrakech Morocco Tourism. Holiday Destinations Morocco, Morocco Luxury Tour, Morocco Family Tour, Morocco Adventure Tour.
Any Morocco Sahara Tour that We offer is ranging from traditional boutique-style Riad hotels in the ancient cities to luxurious Berber tents in the Merzouga Luxury Desert Camp. We'll help you make your Morocco Vacation an exceptional journey to Morocco that would include the Best Morocco Vacation Spots. A traditional Moroccan riad is a lavish Morocco hotel tucked inside the back alleys of the old "medinas" or ancient city districts is a must to include in your Morocco Guided Tour. These richly decorated traditional homes feature open-air courtyards with bubbling fountains, rich tapestries, ornate tile work, and fragrant gardens.
Our Morocco Travel Agency with offices in New York, Casablanca, Fez, Marrakech, and the Desert offers unmatched Morocco Tours, in addition to providing our guests with the most exceptional and gracious service to make your Holiday Destinations Morocco unforgettable.
Any Morocco Sahara Tour from the list above is designed to ensure that our guests enjoy the cultural and Best highlights of our land of hospitality while also experiencing those special travel moments within our private Tours to Morocco that you might never find on your own. Feel free to use our guides as little or as much as you may wish based on your desire. Also, feel free to let us know if you wish to customize or add additional days to any of our Morocco Tours based on your interest.

Use the contact form below or call us / WhatsApp us to speak with us directly at (212) 925-6151 to book or to help you design your Morocco vacation.