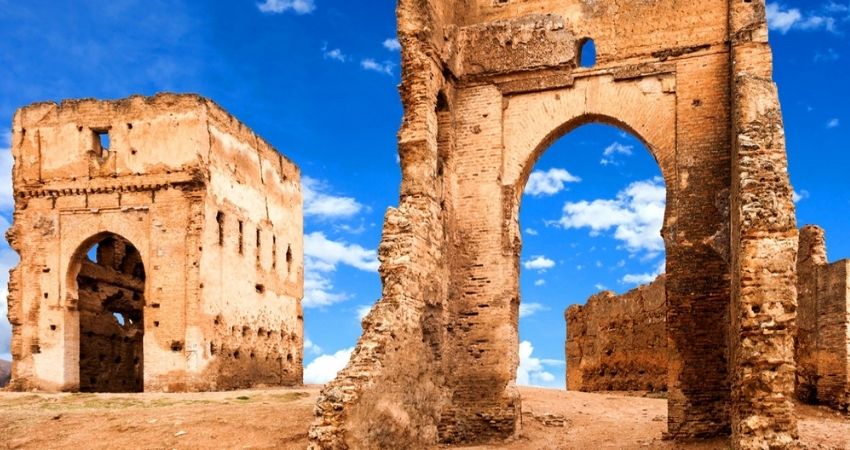 Morocco Guide, Morocco Small Group Tours, Morocco Vacation, Marrakech Morocco Tourism. Holiday Destinations Morocco, Morocco Luxury Tour, Morocco Family Tours, Morocco Adventure Tour, Morocco Vacation Packages, Morocco Vacation Spots, Morocco Tours, Morocco Sahara Tour, Marrakech Morocco Attractions, Day Trips Marrakech Morocco, and How to Travel in Morocco.
Do I need a visa to enter Morocco? What are the passport requirements? Get some essential information to make traveling easier.


VISA AND PASSPORT
The need for a visa depends on your nationality. For all nationalities, the maximum duration of the tourist trip is 90 days. A request for an extension can be made at the nearest police station to stay an additional 90 days.
For foreign nationals arriving in Morocco as part of an organized trip, a valid passport must cover at least the duration of the stay in Morocco.
To avoid any inconvenience upon arrival in Morocco, make sure you have a valid passport.
For complete info about visa


MEANS OF PAYMENT
The exchange rate
In airports, in some hotels, banks, in cities exchange offices are available to facilitate accessibility. The counters will require your passport for the transaction. 
International credit card
Your bank will tell you where you can withdraw your money. ATM bank machines are widespread throughout Morocco. International credit cards Visa or MasterCards are accepted by most hotels, some restaurants, shops, and petrol stations. 


Means of Communication


PHONE CALLS
To make calls from your mobile phone number, don't forget to contact the "International" option with your telephone operator.
The network is generally well covered in Morocco.
It is also possible to buy a Moroccan SIM smart card provided that you have unblocked your mobile phone beforehand. You can also find refills in all kiosks.

INTERNET
Generally, all hotels in Morocco have a high-speed connection, and many establishments offer free WI-FI connections: restaurants, cafeterias, airports, etc.

Currency in Morocco
The official currency unit of Morocco is the Moroccan dirham (DH) which is an abbreviate (MAD).
Tickets: you will find tickets from 20-50-100-200 DH
The coins: The coins in use are 0.50-1-2-5 and 10 DH and 1-5-10-20 centimes.

HOW TO PAY?
In Morocco, like most countries in the world, you can pay by cash or credit card. When paying by credit card, the exchange rate applied is the current rate. The maximum commission depends on each issuing institution, it is generally 1%.

WHERE TO CHANGE CURRENCIES?
In establishments that don't give the possibility to pay by credit card, it is preferable to pay in dirhams. The best places to change your currency are the exchange offices that are located in the tourist squares of each city in Morocco. You can change your currency at the airport or in hotels as well.

EXCHANGE RATES
You can find out the value of the exchange rate in real-time by clicking here.
Morocco Travel Safety
Apart from universal vaccinations (tetanus, polio, whooping cough, diphtheria, hepatitis B), no additional vaccination is required to visit Morocco.
Some vaccines are nevertheless useful for the individual protection of the tourist. In the case of extended rural stays, it is strongly recommended to be vaccinated against rabies.

In order to avoid any intoxication or illness, it is recommended to :
Wash hands before eating
Wash and peel fruits and vegetables
Make sure that meat is well-cooked
Avoid too long exposure to the sun

In case of diarrhea containing mucus, pus, blood, or accompanied by a fever, it is strongly recommended to consult a doctor. For simple loose stools, you can use an antibiotic that slows down intestinal transit. Moroccan pharmacies are often well-stocked and doctors are well trained.

In case of a medical emergency, please call the single national toll-free number "141".
Morocco has all the assets to become a privileged destination for medical tourism. Having considerable world-class know-how, the medical staff apply very competitive rates of care which can reach up to 50% compared to other countries.

Morocco's first "medical city", called Marrakech Healthcare City, was inaugurated in December 2016.

This medical-hotel complex includes, in addition to a clinic, a 5-star hotel with 40 rooms, and a village with 56 apartments with swimming pools and private gardens.
Marrakech Healthcare City covers several specialties such as ophthalmology, neurosurgery, orthopedics, genetics, and maxillofacial surgery, and also has a beauty center, spa, balneotherapy, and hammam to complete the offer.
Morocco Weather
The Average Morocco Temperature:

December, January, and February: Low 50F & High 80F
March, April, and May: Low 60 F & High 90 F
June: Low 60 F & High 100 F
July & August: Low 60 F & High 115 F
September, October, and November: Low 60 F & High 90
Morocco is a land of Sun and Light. The Mediterranean Ocean from the north, and the Atlantic Ocean to the west. It is also crisscrossed by the Rif and Atlas mountains and is subject to all sorts of climatic influences. 
The coastal regions are popular with the sun. Throughout the year, it pours its rays and you can enjoy its benefits whatever the season. Thus, Agadir, on the shores of the Atlantic Ocean and the main seaside resort of the country, offers to the amateurs of idleness 300 days of annual sunshine, mild temperatures, and light trade winds. Further north, Taghazout, Mogador, and Magazan are also worth the detour.
A little further inland, the climate abandons the Mediterranean mildness and becomes continental. The reliefs are more drawn and present sumptuous panoramas. It is the land of wide-open spaces, the land of adventurers who can go trekking and hiking in all seasons.
In the south, the country opens onto the immensity of the Sahara. It is in spring and autumn that one must venture there. In the middle of the sands, the sun shines and reflects on the dunes. These desert expanses exude a sense of unreality. Ride a camel and engage yourself in one of the most beautiful paintings ever composed by nature.
Main Language Morocco
Visiting a country is also learning a new language.
Morocco has two official languages, Arabic and Amazigh. French is also spoken and understood by almost all Moroccans.
Spanish is widely spoken in the northern and southern regions of Morocco.
The Amazigh language, whose alphabet is Tifinagh, is the common heritage of all Moroccans.
Classical or Literary Arabic is only used in administrative contexts. Darija (Moroccan dialect) is the oral language used in Morocco, which is a mixture of Arabic, Amazigh, French, and Spanish.
There are certain words in Darija that you need to know in order to communicate with local inhabitants easily. With this vocabulary, you'll no longer be a novice visitor, as you'll prove that you are making an effort to make the most of your stay.
Here are some expressions and words that will help you throughout your stay in Morocco :