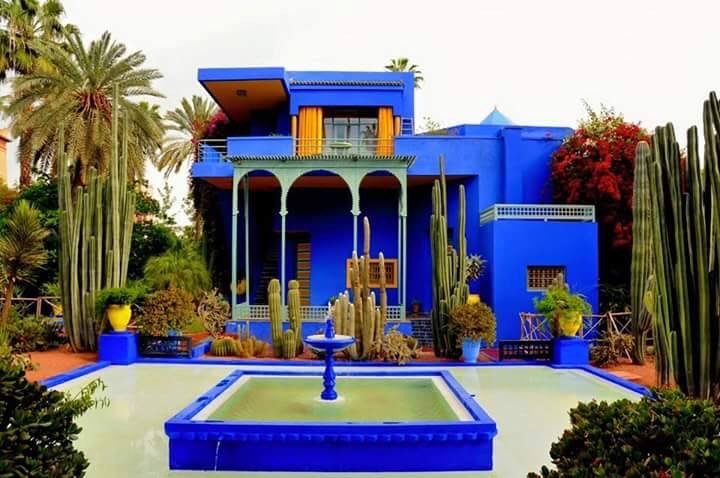 Holidays Marrakech Morocco, Morocco Tours, Morocco Culinary Journey, Morocco Sahara Tour, Morocco Vacation, Morocco Vacation Packages, Morocco Vacation Spots, Morocco family Holidays, Holiday Destinations Morocco, Morocco Luxury Tour, Morocco Family Tours, Morocco Travel Agent, and Holiday Deals Morocco.
Morocco Culinary Journey & Culture. Marakech, Essaouira, the High Atlas Mountains and the Berber Villages.
This Holidays Marrakech Morocco Tour is designed for travelers who do not have much time to spend in Morocco but wish to get a great feel of Morocco Culture Cuisine Photography and Much More, while spending time in Marrakech and area only, including the charming city of Essaouira, the Berber Villages, and the High Atlas Mountains. You will also get to experience Morocco and its culture through Cuisine.

This journey lasts 5 nights in Morocco and can be customized with a private car or luxury van and English-speaking driver based on your travel dates.

Contact us or call us / WhatsApp us at (212) 925-6151 to Book You Morocco Guided Tour
Day 1: Marrakech
After your arrival at Casablanca or Marrakech airport, your English-speaking driver will be escorted to start your Moroccan journey by a short drive to your charming riad in the ancient city of Marrakech.

An enchanting palm oasis set against the rise of the snowy High Atlas Mountains, Marrakech is Morocco's second oldest majestic imperial city and retains the splendor of its ancient past. Buildings are blushed in hues of rosy earth, and horse-drawn carriages clip along broad avenues lined with palms and tropical fruit trees. Donkeys carrying carts trawl past fragrant rose and jasmine gardens.

Your certified guide will reveal the secrets of the ancient Bahia Palace from the days of the harem, now populated by a sentry of nesting storks. Step into the ancient royal Saadian Tombs, explore the vibrant and historic Jewish Mellah,
jewelry is found in Morocco, and view the majestic Koutoubia Mosque before entry into the
ancient Market to explore and to have a cup of tea with one of the local artisans to be as close to the culture as possible.

Dinner at the famous Jamaa Elfna square with the locals.
B&B at youR charming riad in the ancient city of Marrakech.
Meals Included: Non
Day 2: Marrakech
A tour around the ancient city wall passing by the Royal Palace, the Agdal Gardens, and Marrakech palm groves.
A special visit to the Yves St Laurent Famous Garden

Afternoon to enjoy the souk and the ancient city.
The heartbeat of the night fills the old city's famed square, Djemaa el-Fna, where the delectable grilled fare is served in the bustling torch-lit open-air market. Mystical snake charmers, hustlers, and mischievous monkeys are part of the nightly drama unfolding as Berber acrobats, fortune tellers, musicians, and engaging storytellers seduce rapt crowds. Wend your way through the serpentine labyrinth of the spice-filled air of the bustling souk, unchanged for over 1000 years, where you'll discover the best of traditional Moroccan craftsmanship.

Dinner where ever you may wish at one of the world-class Marrakech restaurants from our list here.

B&B at your luxury riad at the ancient city of Marrakech.
Meals Included: Breakfast
Day 3: Essaouira
Music legends Jimmy Hendrix and the Rolling Stones were drawn to Essaouira's idyllic charm, which continues to lure artists and musicians alike today to the sparkling whitewashed village trimmed with the brilliant azure of its skies. A former Portuguese settlement in the 18th century, and a current fishing village, its stone ramparts overlook an emerald sea fringed with miles of silvery beach where camels ferry passengers across fine sand. Stroll through serene squares, browse artisan shops and peruse art galleries before having a spectacular lunch by the sea, where freshly caught fish of the day is grilled to a succulent finish before your eyes. Top it off with famous Moroccan mint tea and delectable French pastries at one of Essaouira's many cafes. A full day will be spent at Essaouira ……. and that is where you can take a camel ride or horse riding at the beach.

Evening Culinary Workshop to learn how to make great Moroccan food with your Chef at the rooftop with a view of the Atlantic ocean. (Fish Tagine + Moroccan Salads and Desert)

Overnight and breakfast at your charming riad in Essaouira.
Meals: Breakfast & Dinner
Day 4 – Essaouira – Ourika Valley
Easy morning.

When ready, you will take a morning drive through Marrakech Countryside to the charming Ourika Valley.

A special visit to one of the Argan Oil Cooperatives. Then you will continue for a couple of hours drive to your Kasbah At the Berber Village of Anrar.

You may want to stop for lunch at one of the local restaurants on the way to have a taste of the Berber Tagine.

"The charming Riad Kasbah Omar is one of its kind. The only Riad ever built within a Berber village with the style of ancient guests homes of the imperial cities, with an amazing rooftop restaurant with a view of the valley, mountains, river, and Berber villages ." This place would make you feel like being home away from home.

After you relax a bit at your Kasbah, you will take a walk around the old Jewish Berber village of Anrar and visit one of the local pottery artisans. To follow with a special visit with a Berber family over a cup of tea.

Dinner and overnight stay at your charming rustic Riad Kasbah Omar at Anrar Village.
Meals Included: Breakfast & Dinner
Berber Villages – High Atlas Mountains
After breakfast, you will take a 45-minute walk with your donkey, through the olive groves near the Ourika River, to shop for organic vegetables at the market where all Berbers of the valley meet for their weekly shopping.

A special visit to the aromatic Garden of the Valley.

Note: Transportation would be available for any travelers who are not interested to do the 45-minute walk one way or for the roundtrip.

Walk the groceries back to the Kasbah with the donkey for our late afternoon Culinary workshop, and enjoy a BBQ lunch when you arrive. (Lunch not included)


2:30 – 4:30 pm: Relax at the Kasbah before Our Morocco Culinary workshop.

4:30 pm: Cooking class to the traditional Moroccan Soup and the famous Moroccan Couscous with 7 Vegetables and Beef
(Vegetarians and Vegans are welcome)


7:30 or 8 pm: Dinner

Overnight and breakfast at riad Kasbah Omar.
Meals Included: Breakfast & Dinner
Day 6 – Transfer to Marrakech
After breakfast, you will be transferred to Marrakech airport or anywhere you may wish in Marrakech for your return home with plenty of tales of Arabian nights and days.

Note:
Transfer to Casablanca airport is available for an additional cost, and it is about 3 hours drive from Riad Kasbah Omar
Cost
US$1490 per person based on double occupancy
US$2980 for 2Pax


What's Included
* Charming Riad and Kasbah lodging
* Breakfast daily
* 3 dinners / including 2 cooking workshop
* Btl of water daily
* Private Transportation, Gas, Tolls & English speaking Driver According to the program
* Transfers from and to Marrakech
* Knowledgeable certified guide for a half-day in Marrakech, Essaouira, and High Atlas Mountains
* Museums fee
* All taxes
* PCR Covid appointment Test if needed with the lab

Not included in the package price
* Airfare + Travel Insurance
* All meals not mentioned in the program
* PCR Covid Test ($60 to $70pp)
* Drinks
* Tips
Everyone who took any of our Morocco Tours with us raves about it! When are you going to come and find out what the hype is all about?
Contact us here
Call or WhatsApp our New York Office at 212-925-6151
Or Book your Tour below